4mul8 2017 Miami | July 18-20
an invitation-only healthcare strategy group for senior executives
There are thousands of healthcare problems to be solved & needs to be met
start your organization's personalized journey here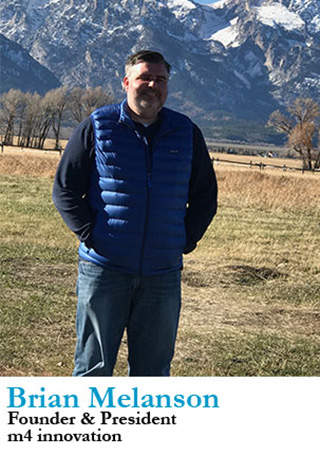 T

hank you for your interest in our healthcare senior executive strategy group.
4mul8 has become a special place for healthcare's most senior leaders. Due to its private, invitation-only format, our strategy group has garnered a reputation as being one of the industry's best.
Our exclusive gathering is m4 innovation's annual opportunity to detail trends we are tracking across the US that we believe will impact the industry. The 4mul8 team curates a thought leadership group over a year-long timeframe to bring forward timely, provocative thinkers to challenge the strategy group on where healthcare is heading.
We combine these thought leaders with a highly-diverse group of thinkers from insurers, hospitals, retailers, service providers, employers & benefits consultants. When we add in a little science on how the brain optimally thinks & then design the room layout to facilitate new connections, you get a highly-planned environment that drives new ideas and passionate dialogue.
Why do we call our accepted applicants members? Well, that is intentional. We want those senior executives that invest their time and resources with 4mul8 to feel like they are part of an intimate collective of hand-picked executives united together to change healthcare. Over the years, 4mul8 has become a family of familiar and new faces, all dedicated to the task of identifying and solving any of a number of healthcare's challenges to the benefit of their businesses.
For those that are in the "know," 4mul8 is unique. It is private. It is very candid. It drives new ideas. It forges new, adjacent connections. It focuses solely on the needs of the senior healthcare executive.
It is a privilege to have your interest in our group. We have detailed our group's format in more detail below. If we can answer any of your questions regarding what it means to be part of 4mul8, please let us know.
Intentionally Intimate
strategy group will be capped between 80 & 98 members
Diverse Membership
wide breadth of senior executives invited from across healthcare
Top Thought Leadership
17 total thought leaders to challenge your thinking (and for you to challenge theirs)
New THINK Modules
6 themes discussed in-depth using an adaptation of m4's renowned ideation framework
Partners NOT Sponsors
no "sponsors" or exhibit halls; just partners that want to work with this group to solve problems
Impactful Networking
from assigned cohorts to a cocktail hour & dinner, networking opportunities are aplenty
Year-round Interaction
contact list, webinars, private LinkedIn group & written THINK report with group's best thinking
Top Locations
top locations & unique accommodations worthy of our senior executive membership