WE'RE WITH YOU FROM PIQUE TO PEAK
Senior executive healthcare advisory services
Through retained engagements, futurist market overviews, strategy facilitations, targeted relationship introductions and short-term projects, we help senior healthcare executives set their course and get there
Build highly-unique frameworks, through data science & AI, for revenue-focused business P&L leaders that find significant cost savings or growth opportunities (deep specialization in pharmacy and distribution insights)
Our invitation-only healthcare strategy & networking group (info here) & our highly-unique innovation off-sites built to solve for specific problems or opportunities for a small number of partner companies (PIQUE – coming soon)
We believe that no one sector within healthcare can have
success when issues & opportunities are viewed in isolation
m4 brings an engineering view to healthcare's four key sectors–insurers, hospitals, retailers




& service providers–to advise our clients by helping them connect the dots differently. We




know that senior executives must prioritize keeping up with day-to-day execution issues.


That is where we help. We travel the world looking to uncover unique trends for our
clients. Our value is derived by finding these new insights through one of the best
cultivated networks of healthcare senior executives in the world.
Executive advisory services
Given we sit in the middle of conversations across a broad continuum of healthcare organizations, we are often best positioned to help our clients think differently about a current problem or growth opportunity. Insurers often do not speak with the same terminology as hospital or retail executives. New technology entrants often struggle with finding distribution for & adoption of their ideas. Our advisory services become your translation layer. Serving the needs of healthcare organizations is all that we do. Our team has deep expertise in both the u.s. & abroad helping healthcare organizations achieve their objectives. 
Our expertise includes the following:
– Market identification/formation
– Solution innovation
– Emerging distribution model planning & execution
– Business development & strategic introductions
– Organizational team assessments
Check out some of our projects to the right (all have been kept confidential based on strict confidentiality agreements with our clients)
New revenue strategies for health insurance retail market
It is not a secret that finding a working strategy in the ACA era in the retail market has been tough. m4 innovation was engaged to help one of the u.s.'s largest health insurers find additional sources of revenue outside of health premiums. Through an exploration of both u.s. and european markets, we were able to create a series of recommendations for the senior executive team that included new supplemental insurance & digital care management revenue opportunities.
Creation of retail-embedded health insurance product lines
We introduced a health plan to a national retailer to create new individual and small group health insurance product lines. The insurer received recognition as an innovator that developed products based on consumer preferences, and the retailer picked up opportunities to capture more in-store traffic through intelligent placement of benefit features in the product lines. Given the remarkable success & attractiveness of these product lines, this is now an emerging category of retail-embedded benefit designs that m4 innovation is pioneering all over the US.
National growth recommendations & business development for a successful, regional tpa
m4 innovation engaged with a third-party administrator with deep regional successes that was looking to assess its growth prospects beyond its current footprint. we performed a full market analysis and leveraged our proprietary network to develop a series of recommendations for the chief executive office and the board of directors. We continue to work with them to assess current capabilities & to assist in business development. We will be there through the deep product development phase based on our recommendations and execution phases to help them meet their C-level approved growth goals.
Data structuring & executive dashboards program designed to help with preferred pharmacy decisions
m4 innovation's analytics team engaged with a client to help them structure and balance their pharmacy data to key financials. Leveraging our approach of working with p&l leaders, we designed the entire effort–from how we engineered the data to what the scoreboard outputs looked like–working closely with the senior executives responsible for creating and measuring a preferred pharmacy program. We discovered error rates for data being used internally that were upwards of 70% when balancing to p&l financials, which we improved to more than a 99.5% accuracy rate through our process. Along the way, our data extracts became the source of truth for several internal pharmacy needs. We helped the client increase their confidence in the data while dramatically decreasing the time needed for key decisions for executive management.
million dollars saved when our algorithm identified a pharmaceutical brand-to-brand switching opportunity
Analytics: empowering revenue leaders to use customized data to find cost savings and growth opportunities
Let's face it. There is a gap between the data available for actuaries, underwriters, population health managers, customer service managers and so on. Just about anyone but the P&L owners on the revenue side have access to data. We are here to fix this gap by empowering these leaders with data to better run their business units. Our latest work includes deep specialization in distribution and pharmaceutical frameworks, built working with the largest insurers & employers in the US.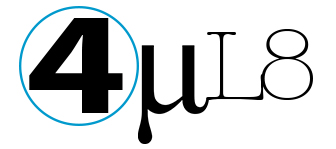 Strategy groups: Designed exclusively for healthcare's top executives to forge new, unique connections & insights

1. 4mul8 2017 Miami: annual, 1.5-day healthcare senior executive strategy group discussing a breadth of issues (more info / invitation-only group; applications required)
2. PIQUE: hyper-focused innovation & problem solving groups, usually built in partnership with a single company looking to discuss or showcase a specific issue; held in mountain town locations in the US & abroad (coming soon)
You want to dig deeper, right?
Drop us a line anytime, and we will be happy to send you more information or set up a call to discuss your needs. Thank you for your interest!
Contact Us